The Beginning Of Our Journey
Developing countries are increasingly facing the same challenges as developed ones where non-communicable diseases (NCDs) like diabetes, heart disease and obesity-related conditions (overweight related such as high blood pressure) are concerned. NCDs are driven by many forces but major factors that contribute to a growing rate of illness are improper lifestyle, unhealthy diets and malnutrition in modern diet.
With a long and extensive experience of the Healthy Choice Asia co-founder in the international healthy food industry, we have discovered that there are many ancient and natural superfoods from the western and eastern countries that could provide a natural solution to dietary health. As a matter of fact, these superfoods are considered beneficial to health in ways that go beyond a normal healthy diet required for human nutrition and believed to promote and sustain good health.
Thus, we are inspired to share the power and remedial health benefits of these ancient superfoods with our community and the rest of the world to promote healthy living and sustain wellness – and so our journey began.
Our company name, "Healthy Choice Asia" represents our commitment and steady position of being every customer's best choice for their wellness and healthy living. At Healthy Choice Asia, we operate our business based on three main approaches, we hope that this will guide and shape every decision, innovation and action we make.
We are committed to deliver Healthy, Tasty and Simple solutions to our customer to help them make healthier choices for life.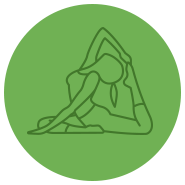 HEALTHY
To explore, invent and supply natural nutrient–rich superfood to improve wellness and healthier living of our customer.
TASTY
To invent and provide wholesome products that are delicious and nutritious that is widely accepted and ideal for everyone and all generations.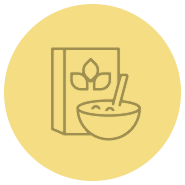 SIMPLE
To create a convenient solution to suit every customer's lifestyle & activity. We aim to provide products that everyone can conveniently enjoy every time and everywhere.
To be the most trusted & innovative healthy food brand for customers healthier life. Where healthy goes beyond good for you.
"We make a living by what we GET, but we make a life by what we GIVE"
(Winston Churchill)
We truly believe in the power of giving and the truth that great health comes from within. At Healthy Choice Asia, we are committed in contributing and giving back to our society. Healthy Choice Asia's social contribution and charity activities are designed to support and contribute to the communities where we operate.
We also encourage and support our customers to be a part of our contribution by creating a donation campaign called, "Great Heart & Great Health Campaign" wherein a fixed percentage of our sales profit will be given to specific charities in the community.
"GREAT HEALTH COMES FROM WITHIN"
List of Charities and Foundations for "Great Heart & Great Health" Campaign
The mirror foundation (Thailand)
He Cares Foundation : Street Children Caring Center (Philippines)
The Christian Foundation for the Blind in Thailand (CFBT)
Home for Handicapped Animals Foundation
Friends of The Asian Elephant
The Heart Foundation of Thailand
Red Cross Society